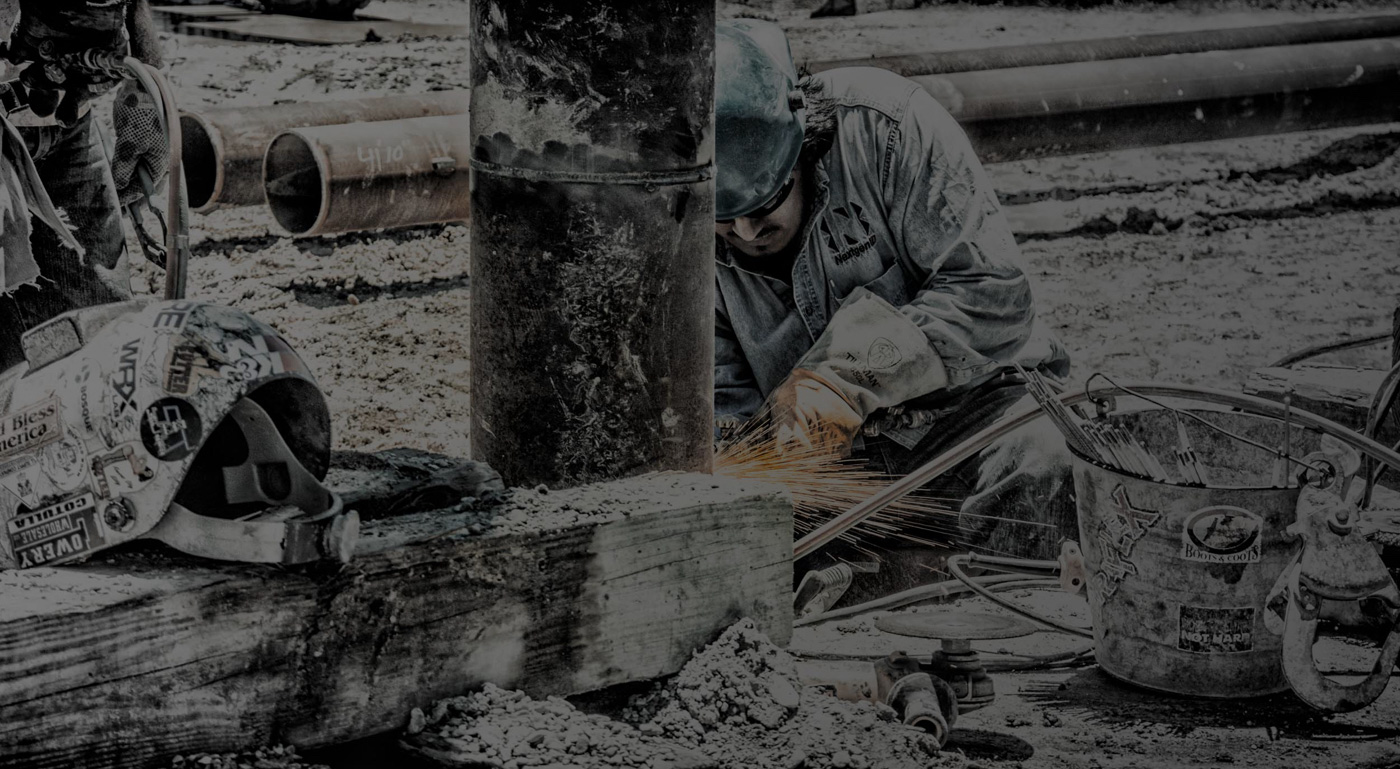 Powerful software created to solve the groundwater industry's greatest challenge.
Introducing MyWaterWell
The ultimate information management tool
Specifically designed for the needs of the groundwater industry
Success in the groundwater industry requires the knowledge, experience and tenacity to overcome a multitude of challenging obstacles every day. One of the most persistent challenges is accurate, pertinent information management. When you put the power of MyWaterWell to work for you, robust downhole data recording, retrieving and reporting can become the least of your worries.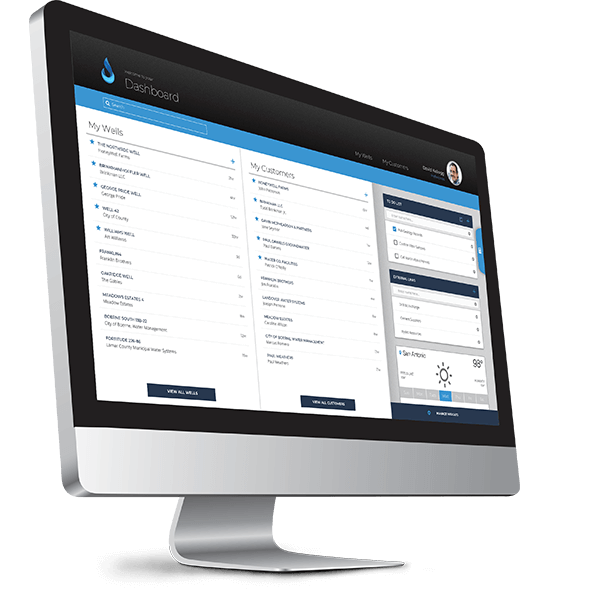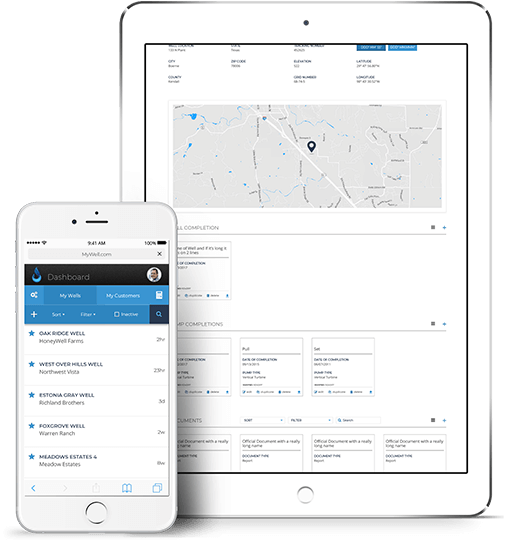 Managed on Microsoft Azure, the most trusted cloud solution available. 
The ability to input downhole well information in real time is crucial for minimizing error and increasing efficiency. Keep track of vital information for all your wells and pumps with ease.
Vital data and design tools, right at your fingertips, wherever you go.
The most intuitive cloud-based information platform, engineered specifically for the groundwater industry.
Much more than a virtual file cabinet, MyWaterWell is a multi-level, accessible workflow solution in one comprehensive application.
Well Owner:
All your clients, all the time, everywhere you are
Well Location:
GPS Coordinates, Physical Address and Satellite Mapping for every well
Downhole Drilling and Pump Information:
Retrieve, Enter and Manage from the field or the office
Well Design:
Illustrate downhole well and pump construction with our user-friendly drawing program
Drilling Data:
Keep track of drilling and casing depths, diameters and water levels. Upload permits, photos, correspondence and logs for every well in your database.
Well Development:
Capture well development, draw down, pump test data and rehabilitation procedures. Accurate and in real time.
Well Decommissioning:
Use the drawing program's plugging application to plan procedures, apply for permits and submit to regulatory agencies
Well Service Data:
View a well's chronological maintenance history with ease. Keep track of materials utilized, see what has been replaced and what's currently in use.
Regulatory Reporting:
Having all of your data centrally located in a digital format allows for streamlined reporting. Keep frequently accessed links readily available on your dashboard and set alerts for your required data submissions.